Back

STUNT KITES

REVOLUTION Parts & Accessories

Start your Quad adventure

AMAZING POWER MACHINE

Rev Kites

Revolution kites

Have a look on

This freestyle kite impresses...

To the Invento range, the...

Have also a look

The Maestro III may look...

2- line stunt kites

POWER KITES

Hot

HQ Highlights

+

KITESURF

Highlights

Feel like you can do anything...

TOPAZ Are you looking for a...

BUGGIES AND LANDBOARDS

Highlights

The Peter Lynn Rally replaces...

The Peter Lynn Drifter replaces...

+

The Kheo Core is an entry level...

Accessories

New products

OTHER PRODUCTS

CAN'T FIND WHAT YOU ARE LOOKING FOR?

We have everything for kiting. If you dont find what you you need please contact us.
If you are a professional customer, please contact us for volume discounts.

Highlights

Peter Lynn Freestyle handles have...

+

The Skywatch® BL400 accurately...

+

Set of 2 Peter Lynn padded straps...
 
HQ Little Arrow R2F | Stuntkiting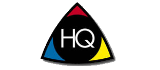 Little Arrow flies fast, really fast.

While flying Little Arrow pilots can go to the limits of their response capacity. Despite his incredible maneuverability, Little Arrow flies very precisely.

Loops look like a moving circular saw blade and make Little Arrow a challenge for eyes and hands. The start succeeds easily at 2-3 Beaufort, from 4 Beaufort the challenge begins with the pilots´ ability to concentrate. In high winds, this little racer requires strong lines as Little Arrow develops surprising traction for its size.

So this kite promises a fast-paced action experience for all pilots who want to push their limits.
Includes: Kite, lines on winder and bag.
Secure payments
24h shipping
Warehouses in NL/DE/PT
Customer satisfaction policies
SPECIFICATIONS:With:
118 cm
Height: 43 cm
Sail: Ripstop-Polyester
Frame: Carbon 4 mm
Line: incl., Polyester 40 kp 2 x 25 m on winder with straps
Wind: 2-8 Bft. (10-74 km/h | 6-46 mph)
Age: +14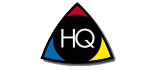 Data sheet
Kite type

Stunt 2-line

Ready-to-fly (RTF)

Yes

Experience

Advanced

Wing span

118

Height

43

Frame

Carbono

Sail material

Ripstop-Polyester

Control type

Straps (incl)

Kitekiller(s) / Leash

No / Not incl

Line

Dyneema 50 kp, 2x25 mt incl

Wind range

2-8 Bft. (10-74 km/h, 6-46 mph)

Recommended age

14+