Back

STUNT KITES

REVOLUTION Parts & Accessories

Start your Quad adventure

AMAZING POWER MACHINE

Rev Kites

Revolution kites

Have a look on

To the Invento range, the...

Have also a look

The Maestro III may look...

2- line stunt kites

POWER KITES

Hot

HQ Highlights

+

KITESURF

Highlights

Feel like you can do anything...

TOPAZ Are you looking for a...

BUGGIES AND LANDBOARDS

Highlights

The Peter Lynn Rally replaces...

The Peter Lynn Drifter replaces...

+

The Kheo Core is an entry level...

Accessories

New products

OTHER PRODUCTS

CAN'T FIND WHAT YOU ARE LOOKING FOR?

We have everything for kiting. If you dont find what you you need please contact us.
If you are a professional customer, please contact us for volume discounts.

Highlights

Peter Lynn Freestyle handles have...

+

The Skywatch® BL400 accurately...

+

Set of 2 Peter Lynn padded straps...
 
HQ Power Sled S - 1.0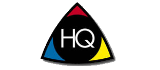 HQ Power Sleds are nearly unbreakable, require no assembly and offer a lot of fun.


These elegant and extremely efficient kites are known as stable flyers from moderate to strong wind conditions.
The bigger Power Sleds can be used as "sky anchors" to lift larger line laundry or inflatable kites and need to be treated with considerable respect. They go up easy and stay up in a very wide wind range. 
Includes:
 kite, line, winder and bag.
Secure payments
24h shipping
Warehouses in NL/DE/PT
Customer satisfaction policies
Width: 165 cm / 65"
Height: 104 cm / 41"
Sail: Nylon
Frame: Fibreglass 2 mm
Line: incl., Polyester 45 kp / 100 lb.,60 m / 200 ft. on spool
Wind: 2-5 Bft. (10-38 km/h, 6-24 mph)
Age: + 14 

Power Sleds generate enormous pull. For experienced pilots only. Strict observation of mentioned age and wind range is highly recommended.